Same-Week Appointments
are Available
COVID-19 INFORMATION
We are open and accepting Telehealth appointments for all practicing physicians.
Please call to schedule your appointment at 773-989-2780
Uptown Psych
Uptown Psych was established in 2011 with a commitment to bring the best possible, evidence-based mental health services to the Chicago metropolitan area and Evanston. The practice's leading team of licensed psychiatrists and psychologists represent extensive and diverse expertise to facilitate superior and highly personalized treatment plans for a full scope of mental health issues for children, adolescents, and adults. Just about any mental health condition can be addressed at Uptown Psych, including attention deficit and hyperactivity disorder (ADHD), major depressive disorder, bipolar disorder, schizophrenia, addiction, and all anxiety spectrum disorders.
At Uptown Psych, our specialists understand that episodes of these and other mental health issues require prompt attention. With that in mind, the entire team is dedicated to making treatment accessible as soon as possible. Often appointments can be scheduled for the same week. The entire Uptown Psych team looks forward to providing you with the care you need and deserve at our Uptown and Evanston offices.
Accepted Insurance Plans
Please call if you have any questions about our insurance plans. View full list of companies
*Insurance card information needs to be provided or appointment is not guaranteed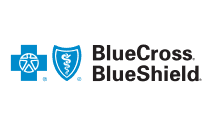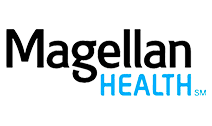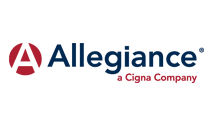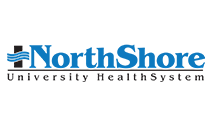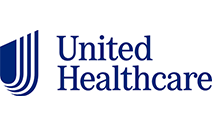 Since 2011, We Strive to Bring
the Best Behavioral Health Services to the Chicago Area
Who Should I Schedule an Appointment With?
Psychologist: A psychologist is a mental health professional who evaluates and studies behavior and mental processes. In order to become a psychologist, a person often completes a graduate university degree in psychology, but in most jurisdictions, other behavioral professions (such as counselors and psychiatrists) can also evaluate, diagnose, treat, and study mental processes.
Psychiatrist: A psychiatrist is a physician who specializes in psychiatry, the branch of medicine devoted to the diagnosis, prevention, study, and treatment of mental disorders. Psychiatrists are medical doctors, unlike psychologists, and must evaluate patients to determine whether their symptoms are the result of a physical illness, a combination of physical and mental ailments, or strictly psychiatric.
Therapist: One specializing in therapy; a person trained in methods of treatment and rehabilitation other than the use of drugs or surgery.
Access Your Patient Portal
Welcome to Uptown Psych's PATIENT PORTAL — your medical home on the web. Use your PATIENT PORTAL for the maintenance and improvement of your health. Through your PATIENT PORTAL, you can schedule appointments with our physicians or send messages. The PATIENT PORTAL enables you to communicate with your Healthcare Team easily, safely and securely. *Call Us to Activate Your Patient Portal Account Today
Use your PATIENT PORTAL to:
request a new appointment | request to reschedule or modify an existing appointment | send messages and questions to your doctor
"Sometimes it is hard to get a hold of someone, but I just called today about an emergency, and someone answered right away and scheduled me an appointment for tomorrow."
"If you are looking for professional service, while they improve the quality of your life, give them a call."
"I was prescribed the correct medication and feel great. Staff was also great with the insurance process."
"Dr. P is great. You can tell she really cares and knows what she's doing."
"Very professional staff! Highly recommend"
"The office staff has been professional and accommodating."
"I Absolutely think TMS is a godsend! It helped put the depression on complete remission. The ease of making appointments was fantastic! I feel so much better!"
Attention Deficit Disorder
learn more ▶
Obsessive
Compulsive Disorder
learn more ▶
Anger Management
learn more ▶
Pharmacotherapy
learn more ▶
Post Traumatic
Stress Disorder
learn more ▶
Psychotherapy
learn more ▶
Bipolar Disorder
learn more ▶
Cognitive
Behavioral Therapy
learn more ▶
Schizophrenia
learn more ▶
Sleep Problems
learn more ▶
Eating Disorder
learn more ▶
Substance Abuse
learn more ▶
Telemedicine
learn more ▶
Major Depressive Disorder
learn more ▶
Psychoanalysis
learn more ▶
Adjustment Disorder
learn more ▶
Adult Psychotherapy
learn more ▶
Borderline Personality Disorder
learn more ▶
Child Psychotherapy
learn more ▶
Daytime Sleepiness
learn more ▶
Domestic Violence
learn more ▶
Family Psychotherapy
learn more ▶
Gender Dysphoria
learn more ▶
Grief and Loss/Bereavement
learn more ▶
Impulsive Eating Issues
learn more ▶
LGBTQ+ Therapy
learn more ▶
Life Transition
learn more ▶
Marriage/Couples Counseling
learn more ▶
Men's Health Issues
learn more ▶
Mood Disorders
learn more ▶
Occupational Difficulties
learn more ▶
Personality Disorders
learn more ▶
Phobias/Irrational Fear
learn more ▶
Psychiatric Consultation
learn more ▶
Racial Identity
learn more ▶
Relationship Issues
learn more ▶
Many Healthcare Workers Have Been in Need of Mental Health Services
Since the start of the COVID-19 pandemic, many healthcare workers have been in need of mental health services. Our highly-regarded centers offer a wide range of mental health services to all healthcare workers – schedule an appointment with one of our centers today.